Normandy, France 2022 4th -10th June
9 members were in Normandy for the 2022 D-Day anniversary (DaveT, MickP, JohnS, ChrisH, JimT, GaryS, KeithM, TerryM and former member JohnB).   Weather generally good throughout with just the odd shower.  Stayed in shared self-contained (3-per chalet) on a huge holiday camp site in St Aubin Sur Mer about 20 km along the coast from Ouistreham, Caen.  During the week we covered all the landing beaches and just about every museum and battle site there is…….. too numerous to mention.   Fresh baked daily baguette and croissants and the odd BBQ on site but otherwise ate out at local brasseries.   All on modern machines and had no breakdowns, but then this was not a high mileage trip just a battle site tour.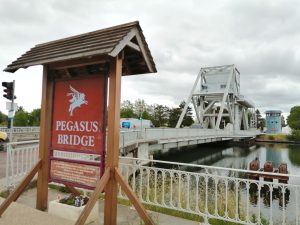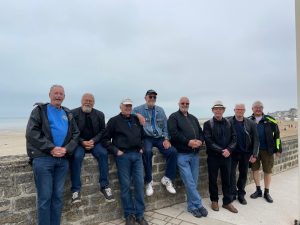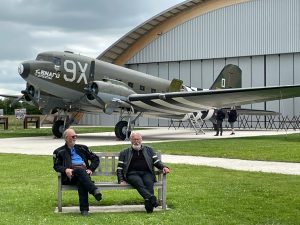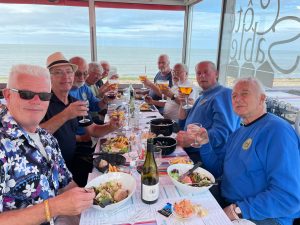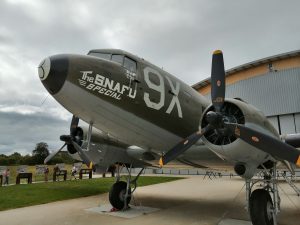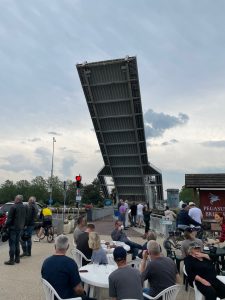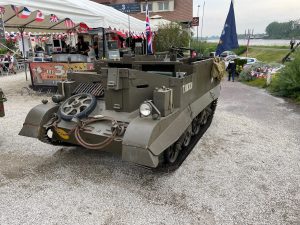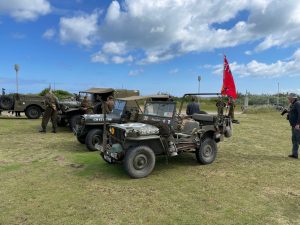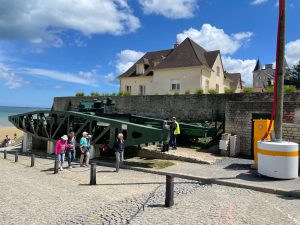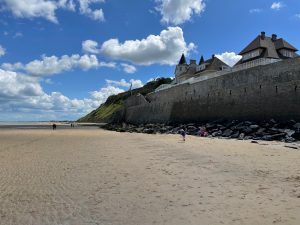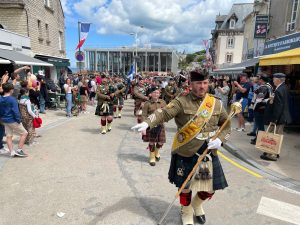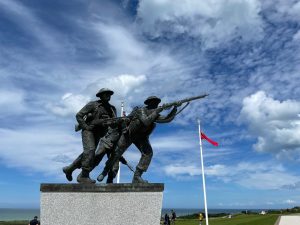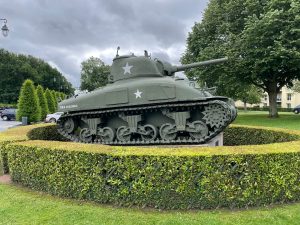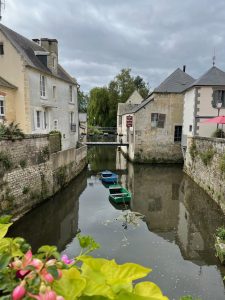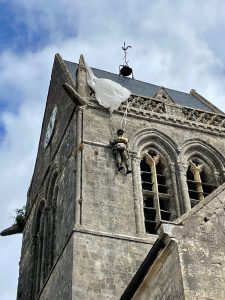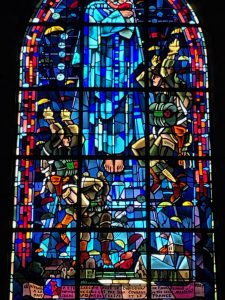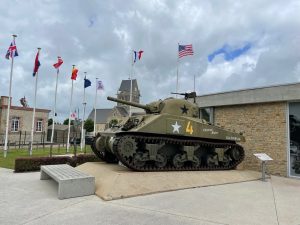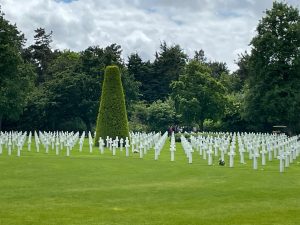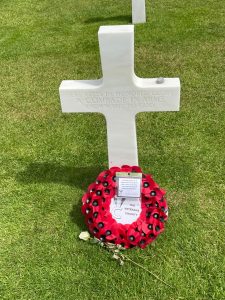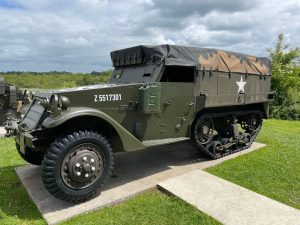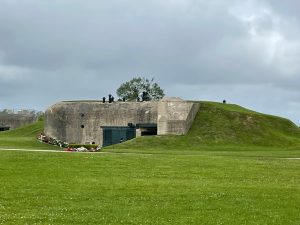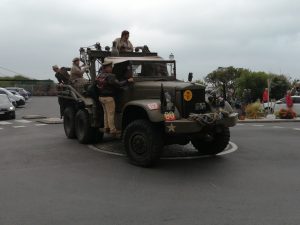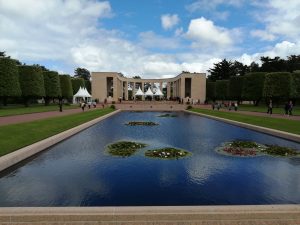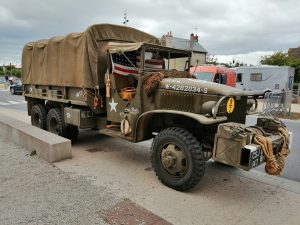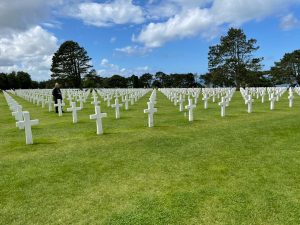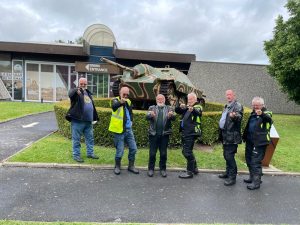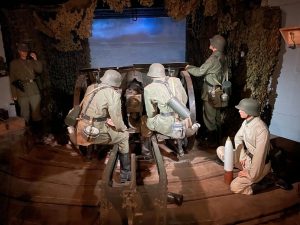 FRANCE 2019 and a return to Lanrivain.
After the success of the 2018 trip to the motorcyclist friendly establishment run by Roger and Linda a return was made at the request of previous attendees and those wooed by the reports of a great time to be had. With a place held for Keith H it became apparent that his recovery from heart surgery was not going to enable him to come along, more's the pity and subsequently Keith C decided that his hip was to painful to consider riding. As two of our members had decided to share a double bed we had three places to fill and John B, Gary and John S stepped up and joined us.
This year we had three members going by van from St Malo, the remaining nine using the Caen ferry although Gary had to travel down from Lincolnshire and John B up from Somerset. Rather than bore anyone who might read this I will just say that everyone mixed in and had a good time with some memorable moments,not all of which are reportable.